Aug 9 2017 11:15PM GMT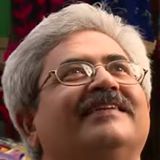 Profile: Jaideep Khanduja
Tags:
Phil Trainor is a master in network security, inline security, network visibility, and network monitoring. In this post, he guides us why Edge Security is not enough. We have been talking to him on these topics in previous three posts. In the first post, we talk to him on the changing paradigm of network security framework. How is increasing trends of cyber threats responsible for this? How, on one hand, is the dependence the on internet increasing on every step of business? And how, on the other hand, it is increasing risks and threats in shape of malware, ransomware, and other kinds of cyber attacks.
In the second post, Phil talks about network visibility and network security. The more is the visibility, the higher it becomes easier to safeguard your network. Of course, you need to deploy right tools and strategies for that. Going further in the third post he talks about Inline Security.
Why is mere Edge Security not enough for any network? This was the question to Phil and here comes his reply. Network security is a critical concern for enterprises, government agencies, and organizations of all sizes. Today's advanced threats demand a methodical approach to network security. In many industries, enhanced security is not an option. Installing traditional antivirus and firewall software is not going to be enough to combat radical intrusion mechanisms. Even after discovering and being disclosed in public, vulnerabilities can remain unpatched for months or even a full year, exposing an organization to even simple attacks.
Edge Security Is Not Sufficient
According to research reports, it takes nearly 60-70 days for an average company to fix a vulnerability. This gives attackers plenty of time to gain access to a corporate network. Even a mid-sized company have to fight against thousands of vulnerabilities on a monthly basis. An ideal network security application should be able to address varied threat situations impeccably. In order to protect users from disadvantageous outcomes of malicious interventions, the network security system of any organization should go beyond the contemporary threats.