May 28 2016 9:17PM GMT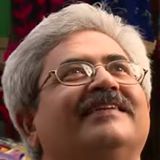 Profile: Jaideep Khanduja
Tags:
This post is in continuation to the previous post. We started a conversation with Shawn Belling, Vice President that will be posted in a series of posts. In this post, Shawn is talking about eCommerce roadmap, eCommerce project, the key stakeholders in this type of projects, and how would we differentiate between a B2B and B2C eCommerce project.
eCommerce Project Governance Team must Embrace Change
1. What key points are taken care of while building B2B eCommerce roadmap in the context of project management?
The B2B eCommerce roadmap is a long-term program plan outlining the series of projects necessary for the company to realize its commerce vision. Program directors and managers at companies implementing a commerce platform should recognize that the strategy and roadmap will take place over a series of projects. Each of these must be planned and managed so they provide value with each release, while at the same time set up the next phase of the project in the program. The overall project governance team must embrace change in the roadmap as they learn from the early projects through feedback from customers, as well as internal and external stakeholders.
The most important external stakeholder in eCommerce project are the customers
2. In an eCommerce project who all are the key stakeholders – internal and external?
There are often several internal stakeholders, including executives, and the sales, marketing, customer service, product management, distribution, procurement, and finance teams. Depending on the company vertical and organizational structure, the involvement and influence of these stakeholders will vary.
Naturally, the most important external stakeholders in any eCommerce project are the customers. Business partners and suppliers also have a stake in the outcome of an eCommerce project, as well as investors and other performing organizations.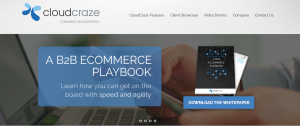 3. What are the major differences between B2B and B2C eCommerce project?
B2B and B2C projects are becoming more and more similar as consumers demand intuitive, easy, and automated experiences in both their personal and business lives. Whether it's the B2B or B2C industry, projects vary based on the product and organizational structure. Factors such as the amount of strategic input necessary from teams and departments, corporate culture, product development, economies of scale, and risk aversion all make a big impact on the timeline and development of a project.