Jun 25 2011 6:39PM GMT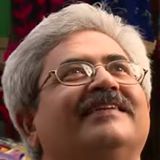 Profile: Jaideep Khanduja
Usually it is not the developer's fault if he build bug in addition to writing code for any application, The seriousness of application may vary from business point of view, the way that application is going to cater to the business management. Even a game code for a gaming company could be as serious as a banking application code for a financial institute.
In both the cases – game or finance – bug can't be tolerated. First instance to check the bug is the way of acceptance or acknowledgement of bug by project manager, development manager, and management team. High level of acceptance give higher leverage to developer to chip in bugs during code writing. A developer by checking on his some of the qualities may become a good tester of his own code. And if that happens, the developer in turn will always become a better developer.
Second instance of check and control is the leverage given to project team to keep tester far away from product. A tester though needs to knock development team's door repeatedly for certain set of requirements to perform his duty properly and also to justify his task of testing the product in terms of product release.
Project Team should have a way of measurement of time and money for each of the bug reported. If each bug fixing is measured from its evolution, reporting, fixing and validating cycle, an objective approach can certainly ascertain a value to these efforts.