May 23 2014 9:44PM GMT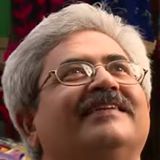 Profile: Jaideep Khanduja
Tags:
Ghana, with a target of transforming the country to a completely middle income nation has initiated a project titled as e-Ghana Project that comprises of a number of intensive Information Communication and Technology (ICT) related sub projects with a total estimated investment of around USD 100m. This e-Ghana Project actually is in fact a component of World Bank's e-Transform Project. e-Ghana Project's main sub-projects are e-Education Project, e-Health Project and e-Justice Project. The initiative speaks a lot about the substantial motive behind this project. A country that takes an onus to optimize and enhance pace of health, education and justice for its people; leads to a remarkable future.


The e-Education project basically is to provide high quality of education to the most neglected and ignored youth of the society. The focus is to create a database of all youth of Ghana with the level and quality of education status of each. The target is to bring all to a dignified, widely recognized and high quality level of education.


Similarly e-Health Project is to make all the medical facilities of the nation highly technology, information and communication equipped. For this three medical institutions have been identified for pilot run, which are – Zebilla District Hosital, Wa Government Hospital and Korle-Bu Teaching Hospital. A huge transformation is being anticipated once these three locations after deployment of intensive and highly effective ICT facilities.
Similarly for e-Justice Project the main focus is on making justice system of the country highly effective and efficient.