May 18 2011 12:20PM GMT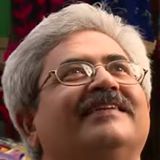 Profile: Jaideep Khanduja
Imagine that you start your new venture. This venture has no scope of any recruitment in the beginning and there is only a small office with you to start your operations. Gradually there is an ample scope of expansion of business, more office space, recruitment of staff etc. during early stage you are to open your workspace in the morning, clean it, get your desk clean and equipped with water etc. That simply means that with just you in your venture, you are everything, right from peon to managing director. That is simple to say but difficult to perform. But it is not impossible. I have seen many people starting like this and later going beyond their expectations in terms of expansion of business or earning revenues.
If the same attitude is applied in a team then it may bring in a dream team in place. Imagine a project where each team member is required to be equipped to do any task at any moment of time. Imagine about a team where each team member is capable to perform any other member's task. Count of team members is not for the sake of fulfilment of a gap in terms of quality and requirements but in terms of position only. If that dream world becomes real, it means in absence of any team member nothing gets stuck or delayed in a project.
In absence of a team member another member will take his place and fill the gap. Though this will definitely increase that person's load but in such scenario where everyone is capable to do any work, the absent team member's work can be shared in parts by four or five team members instead of putting the complete load on a single person.