Oct 20 2017 12:41PM GMT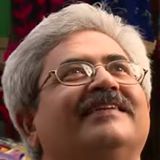 Profile: Jaideep Khanduja
Tags:
Dynamic File Management system comes into picture where flexibility is in demand. In fact, it is every enterprise's requirement. But think of an environment of an auditing firm or an investigating firm where the access and authorizations change on a regular basis depending on customers and the executives handling those customers. In fact, this extent of these requirements is always there in varying prepositions in most of the organizations. For all such organizations this solution is one of the top priorities. All in all, it has to cater to four key functions in order to serve well. These four functions are Analyze, Move, Manage, and Explore. As we all know, data is the new asset for any organization. That is why no enterprise can dare to ignore this aspect. Most of the organizations believe in automating file workflow. It requires proper file analysis on various parameters.
File Analysis parameters are size and type of file, owner, access type, duration of access, and so on. All this is a part of Dynamic File Management. A concrete log mechanics has to be there in order to control any ambiguities in rules. Logs also become handy for auditors and forensic purposes. If automation to a larger extent is able to suffice the purpose, why not go for it. Automation in workflows is always beneficial in terms of increasing mobility, productivity, and accuracy. If the complete automation is accurately built, the automation part avoids manual intervention and the accuracy part brings error-free mechanism. This brings a high level of consistency in the whole ecosystem. That, in fact, helps in raising the level of trust in the organization. As a result, it leads to a higher value in employee satisfaction level. This kind of companies achieves higher success rate.
Dynamic File Management Helps In A Big Way
Business rules and roles & responsibilities help in defining authorization and access levels of individuals. Accordingly, the file movement takes place in the system. In fact, alert and escalation process is a useful add-on in Dynamic File Management system. The system generates auto-alerts and escalates the things accordingly to the right hierarchy depending on the exception and its severity. It is always good to create meaningful rules for exceptions.