Feb 25 2019 10:10PM GMT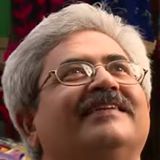 Profile: Jaideep Khanduja
Tags:
Today's workforce demands dynamic creation tools. Static tools with orthodox features are becoming obsolete. The first three posts on Zoho Office Suite can be accessed here by clicking on these respective links – Post 1, Post 2, and Post 3. In this final post, I would be touching upon some of the key features of Zoho Office Suite that makes is a set of Dynamic Creation Tools.
Let us start with Zoho Writer. Zoho Writer has built-in automation features. These are – document merging, form-based document creation, fillable documents, and one-click signature collection features. The user can also work completely offline while working on Zoho Writer on the web, iPad, or mobile versions. The document automatically syncs to the user's account once the connection revives back. There is a distraction-free mode in Zoho Writer. All pings and pop-ups get disabled in this mode. Similarly, there is a focus mode.
In the focus mode, Zoho Writer highlights the paragraph the user is working on while it dims all other text in the document. To bring back the old memories of working on a typewriter, the user can enable typewriter sounds. These are some of the dynamic creation tools I have mentioned. There are a lot more in the Zoho Office Suite. For instance, Zoho Show gets you a user-focused interface. The interface helps author populate slides faster. It also offers a variety of themes and options to include tables, path animation, charts, and smart elements.
As a matter of fact, Zoho Sheet is the world's first spreadsheet application that offers data-cleaning. This ensures the fixing of all inconsistencies and duplicate data. Zoho Show can talk to Apple TV and Android TV seamlessly. The user's mobile becomes a controller in that case. With its help, the user can beam slides on multiple TVs.
Dynamic Creation Tools Are The Core Strength of Zoho Office Suite
Deluge is another classic example of Dynamic Creation Tools that Zoho Office Suite presents. It helps users to create custom and personalized functions with the help of this proprietary scripting language. Zoho Office Suite pricing is most suitable for individuals, SMBs, Startups, and mid or large sized enterprises. For a single user, it is free. SMEs can avail it at INR 99 per user per month. Large enterprises can get it at INR 399 per user per month.
David Smith, founder, and principal of Inflow Analysis says, "The future of work will be characterized by secure, contextual, and intelligent digital workplace platforms that are fully integrated across collaboration, productivity, and business applications to support seamless workflows. The approach Zoho is taking shows deep understanding of this convergence and the critical need for a fully integrated platform that supports how people actually work. We believe this a challenge to major technology providers that need to address serious gaps in their portfolios and add adjacencies."