Oct 25 2016 11:24PM GMT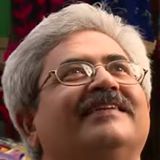 Profile: Jaideep Khanduja
Tags:
We are in discussion with Connor Cox, Director of Business Development, DH2i. He will be talking about DxEnterprise and the company's newly launched DxAdvantage Channel Partner Program. In fact, DxEnterprise is a unique concept. But before that, a little background on the company.
DH2i provides Microsoft Windows Server application portability and management solutions. Its flagship solution, DxEnterprise, containerizes and decouples Windows Server applications, such as SQL Server, from the host OS and underlying IT infrastructure. Customers can simplify and dramatically improve the management of their data center environment. In addition, they can ensure SLA compliance and lower costs by 30%-60%. DH2i is on Gartner's list of Cool Vendors in the "Cool Vendors in Servers and Virtualization, 2015" report.
Q: Name and title?
A: Connor Cox, Director of Business Development.
Q: Could you introduce DH2i and DxEnterprise?
A: DH2i is a software company founded in 2010 by Don Boxley and OJ Ngo with the mission of making software to reduce the cost and complexity of deploying mission-critical Windows Server applications. Our initial focus has been SQL Server for two reasons: it's expensive to license and it's mission-critical.
DxEnterprise is container virtualization and management software that decouples new and existing SQL Server instances from the underlying infrastructure to make them portable. We encourage customers to stack these containerized instances to up their server utilization and reduce the number of OSes they need to license and manage as well. In addition, an automated, instance-level high availability engine is built-in to the software with QoS controls to ensure that all your SLAs are met. In total, DxEnterprise is a cost saving, consolidation, HA, and management solution that can help virtually anyone with SQL Server under management.

We will continue the discussion with Connor Cox in the next post…