Apr 10 2018 10:32PM GMT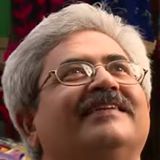 Profile: Jaideep Khanduja
Tags:
DH2i, a leading provider of multi-platform high availability/disaster recovery, just released Version 17.5 of its DxEnterprise software. To gain a better understanding of this software and what it offers to Enterprise IT users, I recently sat down with Don Boxley, the co-founder, and CEO of DH2i (www.dh2i.com).
What key issues are you addressing with the v17.5 release of DxEnterprise?
Boxley: At the core, the issue comes down to how enterprises can achieve digital transformation: IT teams are under pressure to do more with limited resources. Businesses and other enterprises are increasingly dependent on data, so they require high availability – as little as 10 minutes of downtime can be disastrous. Finally, with sprawling infrastructures, IT resources are strained.
To overcome these issues, enterprises need to think strategically about integrating legacy infrastructure. For the majority of today's enterprises, the primary obstacle is with the legacy infrastructure. It is expensive to maintain, both financially and in terms of required labor. This is the most pressing issue facing today's enterprises.
How might v17.5 help with the legacy infrastructure constraint enterprises face?
Boxley: DxEnterprise, and more specifically, version 17.5, alleviates the legacy infrastructure issue with an application-based approach. It supports an industry-first unified Windows/Linux automatic failover and fault detection. The company initially had a Windows focus. This new release builds on earlier DxE versions, allowing management and servicing of Linux, with automatic Windows/Linux failover for SQL Server 2017. It features a single-console Windows/Linux management. SQL Server 2017+ users benefit from this multi-platform environment as it allows them to move workloads and data to and from any cloud. They can also use it to scale cloud-based data analytics and business intelligence.
Another key component of DxE v17.5 is it enables users to create a new class of distributed frameworks which allow workloads to move to the best execution venue, based on computational and budgetary considerations – we call this Smart Availability. This often means fewer operating system environments are required and reduces time spent on system maintenance. Ultimately, it frees IT, professionals, to spend their time on higher-yield activities that impact the bottom line.
You talk about Smart Availability, as opposed to high availability. Can you describe the difference and what it means for the IT user?
Boxley: High availability refers to overall uptime, while Smart Availability is an evolved, strategic approach in the direction of that same general goal. Smart Availability decouples databases, Availability Groups, and containers from the underlying infrastructure, and hence allows workloads to move to their best execution venue. High availability alone is often counterproductive: it simply adds to the infrastructural complexity without regard to the overall objectives. Smart Availability instead adapts to the overall business objectives and constraints.
Are there any other applications you see being created by this new release?
Boxley: The single cross-platform service, with its built-in HA capabilities, will be useful to managed service and public cloud providers. They'll be able to increase recurring income by offering this service to customer applications – previously we saw many of these providers leaving it to the customer to ensure high availability. With this release, providers can include high availability as a service.
We've also included enhanced features such as InstanceMobility for dynamic Smart Analysis workload movement, and intelligent health and QoS performance monitoring. These help ensure DxE v17.5 cuts costs, simplifies IT administration, and frees the IT team up to do the most impactful work in the enterprise.