Oct 26 2016 12:13AM GMT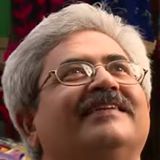 Profile: Jaideep Khanduja
Tags:
This is concluding post from my discussion with Connor Cox, Director Business Development, DH2i. In the first post, we discussed the salient features of his company DH2i and its container virtualization and management software DxEnterprise. In the second post, we discussed how DxEnterprise differentiates itself from competitors. Here, in this concluding post we talk about DH2i's new channel partner program, DxAdvantage. In this concluding Q&A, Connor highlights the key features of the DxAdvantage Partner Program and how it creates a win-win situation for all.
Here we go:
Q: You have announced a new channel partner program — could you provide the program highlights, what types of partners are you seeking, and what is the program's value for partners?
Cox: The DxAdvantage Partner Program has actually been going strong for a couple of years already and we have crossed the threshold where partners are starting to reach out to us proactively instead of us having to hunt for partners ourselves. We are trying to leverage on this organic momentum by getting the DxAdvantage Program more publicized through this official announcement. Currently, we are represented by partners on 4 different continents: North America, Europe, Asia and Africa.
We are looking for value-added resellers, consultants and also open to OEM's if they have an innovative idea how to integrate DxEnterprise software with their own product offerings.
The DxAdvantage Partner Program entitles partners to significant discounts on DxEnterprise software, includes technical sales training, opportunity identification, and selling the collateral in a customized portal for their business. The program gives partners the power to deliver superior outcomes to their customers with SQL Server environments in terms of cost savings, next-level consolidation, and simplified management. A lot of our partners also view DxEnterprise as the missing piece in their product offerings—the ability to offer a unique container solution for new and existing SQL Server workloads.
Thank you!!