Apr 28 2013 2:52PM GMT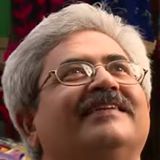 Profile: Jaideep Khanduja
Testers have a dual responsibility while testing a product handed over to them. On one hand they are part of the organization that is responsible to launch this product. Development team, after finishing their coding part, hands over the product to testing team who in turn have to ensure that product is ready for UAT and finally to launch in production. From business and development angle, testers have to ensure that product marries well with the organizational values and standards, meets business goals, aligns well with customer requirements, developed with appropriate standards of coding and database management.
On the other hand a tester is also required to put his feet in end user's shoes and look at the product from that angle, the way end user would look at it. Keeping aside the technicalities, standards, procedures and policies; the end user would be more focussed about the functionality, usability, navigation, ease and comfort, business flow and rules etc. From this angle, the tester is required to test the product in a manner so as to ensure complete satisfaction of end user.
That way, if you see, tester has a tough task as hand, provided he understand the gravity of matter. He is supposed to align business requirements, technology, business flow, and end user together on one platform by means of testing a product.