Oct 5 2019 10:31PM GMT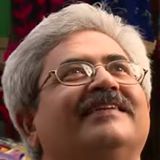 Profile: Jaideep Khanduja
Tags:
What matters most in the case of analytics is the speed of execution to gain faster data insights, almost in a real-time environment so as to take quick and accurate decisions to excel in business. Otherwise, all those efforts in investments in data, storage, software, and hardware fetch no real value to the business. So, the key component is speed. Now, how do you achieve that? For that, you need to understand the breakthroughs happening across the globe. One of the most significant in this regard is Dremio's Data Lake Engine Dremio 4.0. It enables breakthrough speed for analytics on Data Lake Storage. Mind you, this is not a simple achievement. It is something that is going to change the whole paradigm of the performance of data lake engines. As a matter of fact, it is a new landmark in itself that makes Dremio stand apart from any other vendors.
Dremio 4.0 significantly enhances performance and provides a self-service semantic layer for data in ADLS, S3, and other data sources. Dremio is one of the pioneer data lake engine company. The recent announcement about the release of its data lake engines for AWS, Azure, and Hybrid Cloud adds a new chapter in their achievements. Dremio 4.0, an open-source platform includes advanced columnar caching, predictive pipelining, and an altogether new smart execution engine kernel that delivers up to 70x increase in performance. That is, in fact, phenomenal. What is brings is flexibility and control for data architects and self-service model for data consumers. Dremio empowers companies to operationalize data lake storage like ADLS and S3. Data becomes easier to consume while provisioning the interactive performance that users strive to achieve. Dremio 4.0 data lake engine provides ANSI SQL capabilities, including complex joins, large aggregations, sub-selects, etc.
Dremio Creats A New History in Data Lake Engines
Ivan Alvarez, IT vice president, big data and analytics, NCR Corporation says, "We process hundreds of thousands of transactions on a daily basis and produce insights based on those transactions; this type of capability requires sophisticated and scalable data platforms. Dremio is working with NCR to solve the integration between traditional enterprise data warehouse and scalable distributed compute platforms for big data repositories. This integration allows NCR to also cross-pollinate data engineering knowledge among platforms and most importantly to deliver faster data insights to our internal and external customers."
Mike Leone, senior analyst, Enterprise Strategy Group says, "Organizations recognize the value of being able to quickly leverage data and analytics services to further their data-driven initiatives. But it's more important than ever to start with a strong data foundation, especially one that can simplify the usage of a data lake to enable organizations to maximize data availability, accessibility, and insights. Dremio is addressing this need by providing a self-sufficient way for organizations and personnel to do what they want with the data that matters, no matter where that data is, how big it is, how quickly it changes, or what structure it's in."
What makes Dremio special is its features like Columnar Cloud Cache (C3), Column-Aware Predictive Pipelining, Gandiva GA, Single Sign-on and Azure AD, and Advanced AWS Security. Tomer Shiran, co-founder and CEO, Dremio says, "Dremio's Data Lake Engine makes queries on data lake storage extremely fast so that companies no longer have to move data into proprietary data warehouses or create cubes or extracts to get value from that data. We're excited to announce new technologies – like our Columnar Cloud Cache (C3) and Predictive Pipelining – that work alongside Apache Arrow and the Dremio-developed Gandiva kernel to deliver big increases in performance."
Latest release of Dremio
The latest release of Dremio can be downloaded from here. To getn more insights you can visit Dermio's official blog.