Aug 15 2011 6:28AM GMT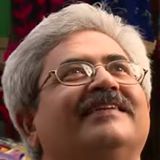 Profile: Jaideep Khanduja
A CEO of a software company dreamt about a very great product one fine day and decided to give it a shape in reality world with the help of his strongly skilled team. The team spent many days on brainstorming about this new product conceptualization, design and development part.
The team started working on it with a stipulated timeframe in mind. The team motivated by their CEO who was the sole sponsor of this project was able to finish the project well in time. After careful and thorough testing cycle of the product, it was ready for launch in the market.
Efficient sales team started approaching relevant prospective customers to get orders. At few customer places the deal started approaching towards final stages. One of a big customer wanted to meet the CEO of this software company.
CEO of software company met with higher officials of customer company to have a meeting and was able to convince them about conceptualisation, development and logical built of the product. After getting a good praise about all this CEO got stuck on one question raised by customer – What is the business value of this product?
Do we know the answer for our product?