Jun 28 2015 1:26AM GMT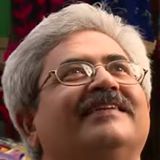 Profile: Jaideep Khanduja
Tags:
A project failure does not mean necessarily the failure of a project manager. It is the project management mechanism that needs to be hit to ascertain the basic flaws in the mechanism. There might be a wrong project methodology adopted to handle a particular kind of project and hence the chances of project failure increase in that case.
It would be wrong to shoot your project manager if a project fails. A project manager with a consistent project success rate might also fail in a new kind of project, but then it indicates that the flaw is not in the project manager but in project management process. The process and procedures need to be looked into this particular case for a restructuring, revamping or realignment. That is where the full amount of energies must go rather than hitting on an individual. Because if this is not done properly, a new project manager with a better record also would fall in the similar kind of trap leading to project failure.
PMO comes into the picture in such cases to audit the process and ascertain right methodology to be in place. If need be, for a new kind of project that has come into the picture, a fresh project methodology has to be designed. After all, it is the methodology that defines proper steps to be defined in control mechanism including the reporting mechanism.