Oct 2 2013 12:40AM GMT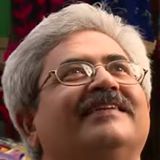 Profile: Jaideep Khanduja
What so ever is the fate of a project, it has a long lasting impacts at various levels and in various directions. If a project fails, it impacts your market value and reputation. It also impacts on your relationships with the customer for whom this project was being done. Then there is adverse impacts that automatically seep in inside the organization. The teams that were engaged in the project morally start owning this failure and unknowingly a feeling of guilt resides inside their heart. That itself becomes a demoralizing factor for forthcoming projects.


Then it is between various stakeholders and the management who stop seeing each other eye to eye. A failure of a project also becomes a blot on the performance of project manager. Hence overall a single project's failure has multidimensional and multi-intensity impacts. For customer it becomes multiple loss. When a project fails, customer loses money, time, and fulfillment of a dream. It hurts customer and probably that becomes the reason of getting a negative reputation spread in the market through word of mouth of customer. All this has a recursive effect on the overall health of the organization. Multiple because the running project that failed during its final stages resulting into loss of money, time, resources, reputation etc.; and due to this loss your forthcoming business gets impacted hitting you with a double sided sword.
On the other hand success of a project results into compounded success. Your satisfied customer brings in more customers, your successful completion of project scales up your market reputation, your internal atmosphere becomes inspiring and teams get motivated to handle next level of hurdles.