Sep 15 2014 9:36PM GMT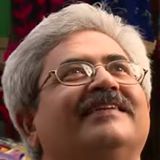 Profile: Jaideep Khanduja
Tags:
Each application passes through a lifecycle of its own once it goes live. The lifecycle of an application after it goes live is somewhat similar to a newborn child. Let us see how it goes.
Child conceived, App conceptualized.
Child develops inside the womb, Application developed.
Mother gets inspected by doctor from time to time, app under development gets inspected by QC and Customer.
Child takes birth, App launched.
Child grows along with getting conversant with parents/ family/ surroundings, App users start getting conversant with the app.
Child cries/ Cribs attended by parents, App misbehaves/ bugs encountered attended by resolution/ support team.
Child matures, app matures
child undergoes education/ training, app undergoes additional requirements.
Man, Matured app
Marriage and children, integration with other apps
Old man, old app
Dies, becomes useless
Another child conceived somewhere in some womb, another app requirements come up.