Sep 20 2011 6:33PM GMT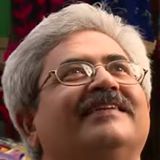 Profile: Jaideep Khanduja
A well known fact in business is that it always takes more efforts, time and money to attain a new customer than to sustain the existing ones. There are companies, online and offline, to assist you in sustaining your existing customer by way of maintaining a regular bonding with your customer on your behalf. This is something happening in a big way these days. This is called appreciation marketing. The same thing happens for employees too. This is something quite effective to sustain your good employees and customers for a win-win situation.
Something in the same lines is Financial Advisor Marketing in which all those engaged in financial planning and advisory business are offered a service that helps them to sustain their top customers which they would never like to loose. This service of financial planner marketing consists of appreciation and retention package.
If you are a Sports Marketing Company and are facing a problem in maintaining your existing good customers, there is some company specialist in that field, just to do the right amount of things in the right way, for you in a very customized manner.
If you are an automobile dealer, you very well understand the value of your customer and how it seriously affects your business. Automotive CRM is an art rather than a science. A personal human touch plays a major role in retention of your valuable customer and that is where some expert needs to be there.
Above all, if you see, when you loose an existing customer, you loose a lot more than merely losing one single customer. It takes away a brand ambassador of your business who could have given you enormous business by getting you more customers. That is why an existing customer's retention is something very crucial.