Jan 24 2012 5:18PM GMT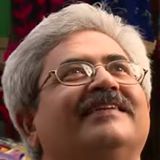 Profile: Jaideep Khanduja
We all are human beings. Projects are made to be driven not only by human beings but it implies to all living world. Project comprise of deadlines, targets, follow-ups, meetings, team creation, team management, and so on. An apple plant has a target to bear apples when it grows into a tree. How does it know that it has to bear apples and not some other fruit?
What drives an apple tree to bear apples is an amazing topic to introspect. The same water, air, sunlight and other natural ingredients that go into a weed plant go into a plant borne to bear fruits. Is it bound of any compulsions of others wishes to bear any other kind of fruit, if it is an apple tree. What it means is that the tree decides on its own that it has to bear what kind of fruit. Or rather it is the seed that designs the complete project plan of plant growing to tree and bearing large amount of fruit, which is apple in our case.
What does it implies? It implies that if a good quality of seed, which can be correlated to project initiation plan, it can never give any chances of failures during its complete lifecycle. The air, water, soil, sunlight in this case is various teams that are formed to be part of project team. It is now the responsibility of these teams to ensure that the seed grown with a high amount of responsibility grows at the desired pace and bear the right kind of fruits, in right time.