Jun 13 2017 7:11PM GMT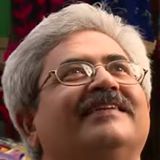 Profile: Jaideep Khanduja
Tags:
Do you live at your workplace? Or just like others just treat it as a money generating place? Is your connection with your organization merely for the sake of salary or it is much beyond that? How do you treat your workplace and how does it treat you in return? Do you miss your workplace when at home or vice versa? More importantly are you passionate about your workplace? Do you ever feel you are in love with it? And if you feel, do you try to find out the reasons for falling in love with it? Is it the quality of work, place, or both?
And two more important factors in it are management and people. These two factors can create a high amount of motivation or demotivation depending on the culture of an organization. Are you a quantum of energy when you reach your workplace? As a matter of fact, are you ready to fire all your energies to fetch out best of the results during the day? Are you able to motivate your team like nobody else can?
Do You Live At Your Workplace?
All this can happen only when you are able to live every moment at your workplace. Just introspect, do you live at your workplace? Your workplace, in that case, must be able to give you an atmosphere where you feel free, relaxed, and full of energy to deliver the best out of you. And how does it happen? Here comes the role of HR, People Managers, and the top management. Because a lot of good ideas will come in this regard from HR and People managers, but it is the top management that has to approve those ideas faster in order to get the results faster. If you as a manager feel your workplace is dull, you need to take some quick steps to make it lively.
How about a small library, recreation room, a room to relax, some indoor games, some good facilities like vending machines, a high amount of discipline, good processes in place, a workplace with no pressure. In fact, how about making it a place like a prayer room? And then once these things are in place then check again Do You Live At Your Workplace?