Mar 19 2014 10:29PM GMT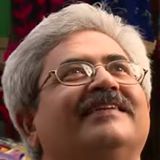 Profile: Jaideep Khanduja
Most of the time whenever a product has to go to testing team, the whole attention starts going into ensuring complete coverage of product, exhaustive testing, test results, test cases, test strategy, test plan and so on thereby thinking that the whole success of testing lies in adhering to all these factors and their compliance. If for once the focus is diverted to paying more attention to what enhancements need to be done while coding so that the bugs are minimized, probably it will make everybody's life happier.
The focus on enhancement of coding process, procedures and methodology with only one thing in mind – minimal bugs – could make a big difference – in a permanent manner. Imagine that if the efforts and time in coding remains same but it is done in such a manner that there are minimal bugs in it, it saves a lot for later stages. First of all it starts building an extra level of confidence in all stakeholders the moment they realize that the same time that goes into coding, now saves a higher amount of time of the testing team as the coding has got enhancement and is now near to a bug free mode.
Another important factor is that the efforts required post coding, by testing team in finding bugs, reporting it back to the development team, and then bug fixing by development team; if now starts taking lesser time; it saves a lot of recurring efforts.