Jan 20 2012 6:46PM GMT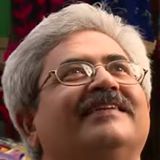 Profile: Jaideep Khanduja
Do you feel physical presence of your team around you is important and is the only way to manage them or control them. Do you think that your team should report to you and keep you making feel important all the time because you are Project Manager and as per your perception you are one of the key pillars of your project?
If you think traffic police constable standing on a crossing and controlling traffic resembles the role of a project manager whose overall responsibility is to control teams, project and management; you might be right. Only thing is that you have to manage the show more tactically and less mechanically. Your movements have to take place more in mind rather than the physical ones.
Basically a project manager must be able to manage the teams which are far off, as effectively as the teams around. It is the way you find out to manage in an effective manner which need not be a proven and orthodox. It may be a totally new and innovative manner of handling your teams.
Technically an engineer these days doesn't require going and inspecting a machine physically. There are tools and ways to manage remotely and quite effectively. This does not only saves time and energy but give a more economical leverage to shell out project completion in a highly productive manner.