Oct 3 2012 10:06PM GMT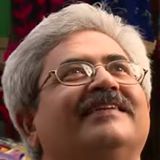 Profile: Jaideep Khanduja
A project manager is always surrounded by project priorities falling in financial, logistic, people related, technical, machine related and many more categories. Each category is important and critical for project performance and enhancement. In each category, priorities will be set in different segments. There would be top most priorities, most critical priorities, less critical priorities, and may be sometimes non critical priorities.
So far so good but so many critical, semi critical, non critical and many more kind of priorities revolving around you will not let you work smoothly and perform consistently. The best way is to find out a method with which you are able to tackle all these problems without any hiccups and in an painless manner. How to do that? The best way is to arrange them in a sequential manner. You know very well – an elephant can never be eaten in one go. So is with priorities. Although those all are priorities but can't be focused upon or taken into hand at the same time. There has to be some way out.
Once you have prioritized your priorities – take top 3, and forget rest of them for a while. Once you have only 3 priorities in front of you instead of a large pool, you will psychologically feel relieved and will be able to focus on all the three. Take first priority, find out the best possible solution, allocate it to the person whom you know will be able to perform it in your prescribed manner, give him a target date and set him free.
Do the same with rest two. And then go to your larger pool, pick top three…