Oct 21 2017 9:23PM GMT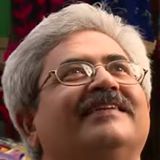 Profile: Jaideep Khanduja
Tags:
DHS (Department of Homeland Security) has come out with a new regulation about an email security program. It is now compulsory for the US federals to deploy DMARC (Domain-based Message Authentication, Reporting, and Conformance). The purpose is to control all kind of hackers, scammers, and other kinds of online risks. There have been a number of cases of impersonating government email addresses. So much so that reportedly every 4 emails from .gov addresses have at least one email that is spam with malicious and criminal intentions. Hence, it becomes necessary to understand why DMARC is so important and what it does exactly. Basically, it is a reporting protocol that authenticates email and checks policies behind it. In fact, it works on top of two other very popular and important protocols SPF and DKIM. It adds linkage to the sender's domain name, relevant policies for recipient for authentication.
DMARC checks for authentication failures on the basis of above. Along with these, it also checks for identification failures at recipient end and reporting from recipient to sender. The whole purpose is to protection and improve the whole process and protection of domain from unauthorized emails. SPF is Sender Policy Framework that authenticates an email on the basis of the path it takes right from the point of its origin. Similarly, DKIM is Domain Keys Identified Message. This, also, is an email authentication process on the basis of signature of the sender. In fact, it merges DomainKeys with the email specifications thus helping in tracking and identification. As a matter of fact, DMARC prevents spoofing of emails. It is important to control hackers who are experts in making their emails appear coming from completely authentic sources. It is, in fact, important to control online ecosystem in a scalable manner.
DMARC is a strong protocol to control spoofing
DMARC, to summarize, not only authenticates sender and receiver but also the traffic and path. That is how it is able to control spoofing, phishing, and hacking in an impressive manner.