Mar 22 2010 11:20AM GMT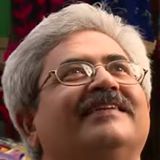 Profile: Jaideep Khanduja
A tester's prime task after testing a product is to describe the bug. The development team while receiving a test report of a product from tester expects a detailed bug report. The report should be presented in such a way that is easily understood by developers. The point of confusion most of the time is a tester while reporting a bug, if know the best possible solution to be incorporated in the product. Should he report it as a part of his bug report or keep silent about it and let the developer explore the solution on his own.
There are two aspects to it. There is already a feeling in development team that whatever they produce goes to test team for finding bugs or any other inconsistency. This does not give a comfortable feeling to development team. On top of it if a tester tries suggesting a suitable solution for fixing a bug, the developer might get hurt.
This might give him a feeling that on one hand the tester is exploiting the code written by him to find out bugs. On the other the tester confidently suggesting a suitable technical solution to fix a bug to a developer, might give him a feeling that his knowledge is being challenged. This might be taken by the developer as a two way attack.
The tester has to be quite cautious in suggesting a solution for fixing a bug reported by him.