Sep 4 2012 10:44PM GMT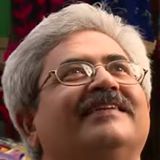 Profile: Jaideep Khanduja
Why a project fails? It is quite an interesting subject to ponder upon and introspect if you are a project manager. In real life everyone is a project manager irrespective of what role he plays in professional life. We all have to manage multiple things most of the time and success of what we are trying to manage is very important to progress in personal and professional life for all of us. Now let us look at various roles a project manager has to perform during a project life cycle. Have a look at this lovely video:
The life of a project (project initiation) starts with something known as Feasibility Study. And then life begins to look at resources for everything that is about to happen in the project. Resources for feasibility study, resources for development, resources for deployment, resources for hand-holding, resources for training, resources for post implementation support and so on.
At each step of project you move ahead, or rather make any move, based on certain set of assumptions. Assumption that the team built for the project is perfect. Assumption that projected timelines will have no variance. Assumption that design will perfectly match with what customer is dreaming of, Assumption that this project's success will pour in many more projects…
This video, which is of less than 5 minutes duration takes you through a complete project, stage by stage, making you part of it.