Feb 28 2016 9:30PM GMT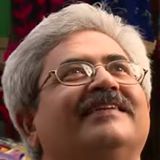 Profile: Jaideep Khanduja
Tags:
Here are the digital trends 2016 and beyond – to watch.
Every item discussed below in the digital trends has brought a disruption to the technology and market. But then every threat opens up many opportunities. The same has happened in this case. Here are the digital trends to watch in 2016 and beyond.
Mobile Internet: The desktop and laptop internet is left behind the mobile internet. Users want flexibility and freedom. They want to access the internet on the move. In this disruptive environment, the user wants to access the internet without any disruption. The young generation is the highest proportion of internet users on a global spectrum. Smartphones, Wi-Fi, Bluetooth and lowering data roaming charges are the factors helping the promotion of mobile internet.
IoT: Internet of Things (IoT) will stay on the top agenda in next decade. Every day a large number of devices are getting connected. The new devices and gadgets are coming with their unique identity. IPV6 has to come in any case in a big way. Your home devices like the washing machine, smartphones, smart television, plasmas, tablets, laptops, desktops, refrigerators, cooking devices, are just a few to mention that will be part of your IoT ecosystem. Basically, each and every device that you want to manage and control remotely will get connected.
3D Printing: We are not far from the day when every home and office will have a 3D printer. In case you require a spare for your laptop, you will not be placing an order on the internet to get the component to your doorstep through courier after waiting for a few days. It will be a matter of few seconds or minutes to get it through your 3D Printer.
Bluetooth Beacons: Bluetooth beacons would be replacing RFID in a big way wherever it is used for tracking purposes.