Oct 13 2017 10:53PM GMT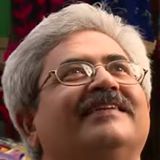 Profile: Jaideep Khanduja
Tags:
I recently had the opportunity to sit down with Cuong Le, Senior Vice President of Field Operations for Data Dynamics to discuss what has become a very hot topic – "digital transformation." He shared with me his thoughts on the challenges being faced by those hoping to reap digital transformation's numerous benefits, as well as strategies and technologies that are successful in overcoming them. We then went on to discuss the recent introduction of the Data Dynamics StorageX 8.0 dynamic file management platform.
Q: Digital transformation is topping the list of virtually every business and IT professional's priority list. And while the benefits are numerous, the obstacles are abundant as well. What are the primary challenges your customers are facing today?
C.L.: Organizations must adapt to meet the requirements of the new digital economy where data is the most prized asset. Unfortunately, the management of the underlying storage for this most valuable of assets still remains with centralized IT, who look at data from an infrastructure perspective, as a cost to manage, rather than the asset that it is.
The challenge is to shift the management of data storage from centralized IT to individual business units. Agile management of data storage requires a modern file management solution that can scale to today's storage needs and can address the challenge of distributed, heterogeneous storage.
Data growth is compounded by distributed data repositories that create technical challenges and place a large burden on the IT staff.
Proprietary storage resources create technology barriers. It prevents or creates obstacles to file movement and depending on where data is relocated, new proprietary technology creates lock-in once again, continuing the cycle of vendor lock-in.
For organizations who successfully make this transition, it will lead to a more focused approach to each application's and user's need for data and their ability to access it when and where they want it.
Q: Do these challenges differ across geographies, vertical markets, and/or size of organization? Likewise, are you seeing differences in challenges between business and governmental agencies?
C.L.: Three factors that pressure data storage management are scale, distance, and security – all which vary depending on organization size, the distance between data centers and industry-specific security issues. For large, multi-national corporation, successful data storage management requires sophisticated file management solutions that can scale to petabytes of data and perform with high reliability.
Automated file management workflows enabled by API's are key when managing petabytes of data. GUI storage management consoles are sufficient for managing tens of terabytes of data, but when the job scales to hundreds of terabytes or petabytes, a GUI console is not practical and is prone to operator error. API's empower DevOps, IT Service Management, and line of business organization to implement file data management practices in their applications. To ensure file data is managed the way they need it to, but also ensure that its available to provide the highest value to the business. The most efficient data management is always to have it done by those who know and own the data.
Data security is an important issue for all industries, in particular for the government, financial and healthcare which are popular targets for hackers. File permissions are a vital part of an organization's security; therefore, when moving files and restructuring file systems, a modern file management solution is needed that can ensure that all file permission remain intact before, after and during the migration. Business is also very dynamic with mergers, acquisitions, and divestitures they need the ability to change and establish the right file permissions as needed.
Q: What strategies/technologies are topping the list as possible solutions?
A dynamic file management solution is top on the list. A dynamic file management solution is responsible for three key functions: analyze, move and manage.
– File analysis is a requirement to build an automated file migration workflow. Files are analyzed by size, type, owner, last access (and more) and selected by migration and management. Integrated file analytics ensure accuracy as file information flows directly into the workflow without manual intervention.
– File movement is scheduled based on the organization's business requirements. Sophisticated file movement processes allow for network throttling, stop/restart, and provide full item-level reporting for each file moved, including exceptions.
– File management policies support file lifecycle management and cloud tiers. Organizations can design automated policies to manage files on an ongoing basis to support business needs.
Q: You recently launched StorageX 8 – could you tell us a bit about it and how it addresses the aforementioned challenges?
C.L.: The StorageX 8.0 dynamic file management platform empowers you to analyze, move, manage and modernize your data where you need it and when you need it, from your data center to the cloud. StorageX is built using industry standards and operates completely out of the data path, freeing your data from technology lock-in, complexity and risk. Enterprises who are consolidating data centers and modernizing legacy applications rely on StorageX, the most trusted name in file management.
The StorageX's powerful analytics empower you to deeply explore your managed storage resources based on name, location, creation, last access, attributes, and SID. Analytics directly feed automated policy workflows for Phased Migration, Archival Migration, file to object conversion and more. Using StorageX, you are in control of Your data. You can move files confidently from File-to-Object or File-to-File and place YOUR data in the location YOU want to optimize your business strategy. It empowers its users to:
– Use powerful analytics to uncover the truth about your storage resources
– Add custom tags and meta information to drive your business processes and file analytics
– Utilize tiering, archival, and replication
– Unleash the power of your data and transform your business
– Let automated, policy-driven workflows power data migration
– Breakdown the barriers of incompatible and distributed managed storage resources
– Archive unstructured files to object and access using the StorageX Retrieval Portal
– Modernize applications to directly access object files via the StorageX Developer APIs