Jul 23 2018 10:52PM GMT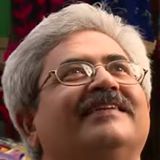 Profile: Jaideep Khanduja
Tags:
Digital transformation and skill shortages go hand in hand. Digital transformation involves high engagement of digital technology. IT needs to be an innovative partner in adopting and streamlining these technologies for the organization. Innovations must impact all business verticals with an overall goal of enhancing the customer experience. To improve customer experience, you need to improve overall operational efficiencies. For this, it is important to learn how to find the inefficiencies in the complete ecosystem. Once you are able to achieve that, it will definitely help in improving business agility. The overall impact is a better management of business risk. That is the sole purpose of digital transformation in any organization. First and foremost is to keep it ahead of the competition. This demands a number of mindful strategic alliances. These alliances need to happen both internally and externally. It is not wise to keep all expertise in-house.
Progressive organizations face more heat for having perfect staffing. More so digital transformation and skill shortages are a common phenomenon. On the other hand, progressive businesses have the skill to learn and unlearn things faster than others. For instance, cloud adoption across an enterprise calls for a number of disruptions. Staffing is one of the biggest challenges. It happens because, with the changing scenarios, the organization needs new skillsets. Retraining is one option but that is a time-consuming exercise. Usually, this kind of projects happens on a fast track. Organizations want to see the immediate results. But they fail to understand any transformation comes along with a certain set of pain points. The speed of deployment is directly proportional to the appetite to bear the pain. Contrarily, organizations not serious about digital transformation don't have such kind of IT skill crunch.
Digital transformation and skill shortages create a lot of opportunities
Organizations having a strategic mindset know about the pain of digital transformation and skill shortages. They, in fact, try to find out innovative ways to manage this situation before the pain turns severe.