Dec 28 2017 2:50PM GMT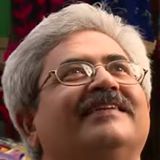 Profile: Jaideep Khanduja
Tags:
Digital Transformation is a trending phenomenon on the global spectrum. Every organization is performing online transactions and other activities in one way or the other. In fact, it has become one of the key points during every boardroom discussion. Every department in an enterprise is working towards some innovative or creative digital solution to develop and deploy. And the ones which are already in place keep reviewing them for what better is possible. Internet and lowest possible data rates are responsible for a tremendous increase in customer expectations towards flawless digital experiences. So whether you are a customer, buyer, seller, employee, or employer, it has become your basic need without any doubt. Online transactions are increasing manifold on daily basis. Like, online bookings for travel, movies, shows, events, gas, courier etc. In addition, online payments, purchases, orders, etc. In fact, there is no end to it.
To cater to all these needs every business is working hard towards it. Obviously, for every development and deployment of any component of digital transformation, It department has to play a phenomenal role. In fact, acquiring business knowledge for them has become a very important factor. Because without the knowledge of business processes in depth, coding, testing, and deployment is impossible. User experience also is playing a major role. Any app that doesn't impress users in terms of quality, speed, navigation, and comfort is prone to dump in a dustbin. In fact, even if the concept and purpose are good, such basic flaws in any app make is worthless. On top of it, it is an era of global competition.
Digital Transformation Is The Bew Sprint Track
The moment you have a new concept and you don't develop and launch it fast, somebody else will take the lead. And if you are able to launch it in time, then keep engaged in new releases, updates, and features. Because even if you are able to launch a new concept first, it doesn't guarantees to stay you ahead in the race. That is just the beginning of Digital Transformation.