Mar 27 2018 9:15AM GMT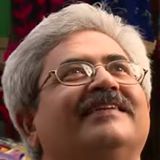 Profile: Jaideep Khanduja
Tags:
What is a digital transformation? Different enterprises define it in their own way. The extent of going wrong is directly proportional to the defect in understanding it rightly. The more you are away from the right definition, the more are the chances to go wrong. Basically, it is how you integrate digital technology into all areas of your business. The transformation will lead to a drastic change in your way of functioning. It will, in fact, change how you operate. In addition, it will also change the manner in which you deliver value to customers. That means when it happens at your end, your customers will also experience a huge amount of transformation in the way they are doing business with you. It demands a big cultural change within the organization. In fact, not within the organization, but also around effecting all stakeholders in one way or the other.
Digital transformation involves digital technology extensively. In fact, there will be a large amount of mobility entering into your day-to-day functionality. It also demands a continuous change involving a lot of experimentation, failures, and successes. The best way to get the best out of it is to keep challenging your status quo. The more you challenge, the more you get ideas to improvise it. Digital transformation is important for all kind of businesses. Also, for all sizes of businesses. So, whether you are a small business or a large enterprise, the importance remains the same. It is important to adopt in order to stay competitive in the market. If you don't take appropriate steps in this direction, your competitors will leave you behind in no time. It also keeps your relevance intact. But it is just not merely moving to cloud as a lot of business leaders think.
Digital Technology Is A Lot More Than Moving To Cloud
It is important for an enterprise or a small business to understand digital technology and digital transformation correctly. What specific steps do they need to take? What changes in the job profiles might happen? Rather, what new jobs come into existence? In fact, what could be the right framework to start with? Do you need a consultant to start? What changes in business strategies will happen? And most importantly, what is the real worth of it? What are you gaining out of it? All these things are very important to understand.
"Digital technologies continue to transform the work, how we interact with colleagues, and the value we deliver to clients and customers," says Asoke Laha, CEO, InterraIT at the event 'The Future of Digital Transformation' at their Noida office. "This means all decision making is data-driven, and leadership must focus on providing insights into marketing and customer engagements," he concludes.