May 25 2016 8:54PM GMT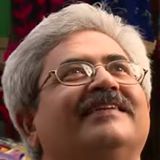 Profile: Jaideep Khanduja
Tags:
If you don't have a digital strategy in place, formulate it. If it is there in place, here is a checklist if it is aligned well with your business or not. Having no strategy about the digital arena in today's world is a crime, having a wrong one in place is a suicide. A haphazard strategy is powerful enough to destroy your business. And the opposite of this holds good equally. A well thought and designed strategy work well for the organization or business. Following are the key guidelines to ensure that digital strategy aligns perfectly well with the business strategy:
Why Digital? What is the need? Is important to understand.
While formulating the digital strategy for your organization, ensure that it is well aligned with your business goals. Your business needs will be the best thing to create digital strategy framework.
Be Clear about your digital goals and ensure that that have to be in line with the organization's vision and mission.
Digital Strategy lives on connect. No connect means no life
Ensure you are connected with the stakeholders digitally as part of your strategic goals.
There are many platforms but you need to be clear which to start with based on your requirement and business product or service range. Which Social Media? How much? Plan of execution? Measuring factors? Measuring frequency?
There are many pointers that need to be taken care of while formulating the digital strategy for your organization. A structured approach is always better with well-defined goals instead of jumping in the river without any purpose and goal. If you have well-set agenda you will not wait for things to happen on social media to take action. Rather, you will be driving it as per your own wish in your own defined direction. In any case, engagement is the key. If you are able to engage your stakeholders well, you are bound to be a winner.