Apr 27 2018 1:48PM GMT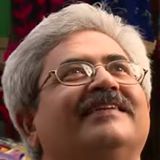 Profile: Jaideep Khanduja
Tags:
Digital Marketing has a close connection with Customer Experience. In fact, the sole aim of organizations adopting digital marketing is to optimize customer experience. This, as a matter of fact, is a major shift. Because businesses are talking about customized and personalized customer experiences. More than 30% business belonging to world's largest brands according to KPMG are increasing their budgets for online and mobile advertising. Similarly, around 35% of these businesses believe in the personalization of customer experience to gain more traction. For this, the best way is to merge services with technology. Because without technology it is not possible to achieve. Buying a product is not a primary concern anymore for a consumer. The demands are changing on this front. It is all about meeting their increasing expectations. Brands need to shorten the gap between them and their consumers. The whole paradigm is changing quite fast.
In fact, customer experience includes the high quality of the product that they buy. It also includes a meaningful conversation between brand and its consumers. Loyalty, these days, is not easy to gain. It needs more transparency, closeness, promptness, and a deeper concern. As Olivier Njamfa, CEO, Eptica says, "Consumers are ever-more demanding, and expect fast, high quality and informed conversations with brands if they are to remain loyal." Thus, when we talk about Digital Marketing, it is all about the developing a brand's strategies with a high focus on the customer. The more is the trustworthiness of a brand, the higher are the revenues. Businesses are talking about digital footprints and digital impressions. A good amount of past data can provide in-depth analysis of their past successes and how to leverage that now to gain a rich customer experience. It is more to do with Analytics now.
Digital Marketing and Customer Experience Go Hand in Hand
As a matter of fact, enterprises are keeping their generic marketing separate from digital marketing. The strategies of two are entirely different. Therefore, businesses need to improve their current framework. They need to map it well to create a highly effective digital marketing funnel to ensure an enriching customer experience. It is, in fact, the time to discover an entirely different approach with an aim to re-optimize business infrastructure in order to cater online consumers and a drastic improvement in customer adoption. Before the execution of digital implementation, it has to have a solid base of relevant business cases. The whole purpose is to increase opportunities to build a flawless multichannel customer experience framework.