May 30 2017 10:56AM GMT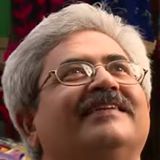 Profile: Jaideep Khanduja
Tags:
Digital India drive has different meanings for different companies. There are companies that are present on most of the key digital platforms actively. These kinds of companies actually live with reality and care for their customers. When I say they are present actively, that means they are prompt in replying to any query from their different stakeholders. I think social media platforms are the best to reach to anyone in today's world. In fact, it removes the hindrance of geographic barriers. You post a tweet and within minutes you get a reply. And, in fact, the reply will be relevant. Not just for the sake of reply. And then you will get a call from their social media team to understand the problem and discuss the solution. Not only this, they will ensure that the job is done and that too within stipulated timeframe. That is the beauty.
One such live example of such kind of companies is Airtel. Such kind of actively connecting companies are not there in high volume. In fact, these companies are the bright example of turning mission of Digital India to reality. And then there are other kinds of companies that are a shame in the name of Digital drives. One such company that comes to my mind is Mother Dairy. Such company serving to masses must have ample and easiest possible means of accessibility which lacks in this case. In fact, there is no willingness that you see in their initiatives. Otherwise, is it difficult for them to create a strong social media team that builds a strong engagement with their huge customer base? Why can't they publish their daily rates of vegetables and fruits on their portal or mobile app?
Digital India – Different Perspectives
As a matter of fact, how much time does it really take to build such small interesting but very useful features? It all depends on your mindset to understand the real meaning of Digital India. Mother Dairy is more than a four-decade-old organization in India.