Mar 13 2018 1:07PM GMT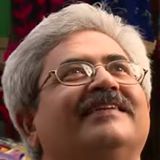 Profile: Jaideep Khanduja
Tags:
Digital Healthcare is not a dream now. It is happening and evolving across the globe. Though the speed of evolution may vary from country to country. But every country acknowledges its potential and hence speedy adoption. It can not only help in creating a lean ecosystem but also an effective one. The manner in which industrial technology is advancing with the internet as its core backbone, pharmaceutical, and medical technology can achieve an astonishing amount of achievement. In fact, it is leading to a system that will have many benefits. Like, less labor intensive architecture will be a major thrust out of it. Also, the whole mechanism promises to be cost-effective. It will be an overall lean operation model for health institutions across the globe. The healthcare market is about to touch US$130 across the globe. By adopting digital technology, it is bound to create a new paradigm.
If you belong to this field, you must attend Digital Healthcare Conference that is happening in May 2018 in Bangkok. Health and pharmaceutical sector with the help of digital movement can definitely do wonders. It can happen with the help of cloud technologies, IoT (Internet of Things), AI (Artificial Intelligence), Big Data, VR (Virtual Reality), mobility, and automation. If it is the right adoption of technology, it can optimize its precision, efficiency, and speed to an unbeatable level. Recently, there was a survey by Microsoft in this regard. They call it Microsoft Asia Digital Transformation Survey. It clearly states the importance of medical technology in everybody's life. It states that more than 75% leaders belonging to healthcare segment in the Asia Pacific understand the importance and gravity of transformation into a digital business which is going to play a key role in future growth.
Digital Healthcare is the Solution to many issues
A modern-day wellness provider can't think of its survival without the adoption of digital healthcare. In fact, there has to be a complete healthcare mechanism that promises to deliver seamless health services. And, as a matter of fact, it can happen only with a proper synchronization of physical, biological, and digital systems. Rather, this is the only way to tackle critical health issues across the globe. Obviously, this needs a proper training process that educates people on the changing trends of medical technology. It is important for end consumers to leverage these latest trends seamlessly. Otherwise, the whole efforts will go waste.