Jul 16 2017 11:09PM GMT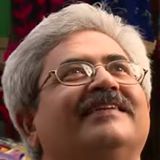 Profile: Jaideep Khanduja
Tags:
VeeamOnTour 2017 was quite an enlightening day. It was interesting to hear Ashok Acharya, Regional Director, India & SAARC, Veeam. He was speaking about Digital Future and High Availability. In fact, both have a deep connection and interdependence. The business needs are changing drastically. There was a time when field workforce was never an integral part of all communication in the organization. Because they were out of the organization most of the time. The same is not the case now. Even if an employee is not in the office for few hours, days, or months, he needs to stay connected always. Life has moved from pen and paper to pagers to desktops to laptops to smartphones over last three decades. Today we live in a world where almost everything we do on the smartphone. Younger generation prefers to have tablets and smart devices even for watching movies and entertainment.
Even in any enterprise Not sitting at your home you can watch movies. Or even when you are on the move. Things are changing drastically. There is a paradigm shift. Going further there is an era to come off robotics and huge data. Digital Future and High Availability is the key to this. In the 1990s we didn't like to sit with strangers in a cab. And today we have a cab sharing concept. By 2025 180 with 21 zeroes of bytes of data. Uber has a valuation of $64b just because of the driver's data they contain. Similarly, Tesla uses data and artificial intelligence to learn patterns of behaviors. The secret formula for success is nothing but 24x7x365. The cost of poor availability can be catastrophic.
Digital Future is Mobility and Availability
Loss of revenue and brand value of the key to focus on. External threats – DDOS attacks are becoming the major threat. Cyber attacks are a major risk. Is the cloud safe? Amazon, Verizon are recent examples of cloud vulnerability. Even the major companies are not taking care of validation of backups. Think of a partner that is always there on availability. You need to experience availability rather than just going by words. Digital Future is all about this and a lot more. And it is not too far!