Feb 19 2018 10:57PM GMT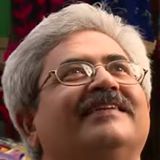 Profile: Jaideep Khanduja
Tags:
Digital disruption has been able to bring a lot of opportunities for new business spectrum. Internet was probably the biggest disruption in bringing the whole world connecting with each other so easily with each other. In fact, different time zones and geographic distances are no longer an issue.Travel itself has come down drastically. Organizations are leveraging technology to use video and audio conferencing tools for conducting serious meetings and interviews. A simple rule of business is that problem for one is an opportunity for the other. Look at the phenomenal consumption of media today. Using Gigabytes of data in a single day is normal. On the other hand, look at the huge amount of videos and podcasts adding to the internet on daily basis. Storage space, internet availability, bandwidth, online streaming, backups, and least downtimes are the new perimeters of the digital world.
Obviously, when we talk about digital disruption and digital transformation, security is a big concern. That itself creates a large demand for security solutions. This includes encryption, malware, and other issues. The travel industry is another example of digital transformation. Flight and hotel bookings are happening more online than offline. Accessing data has become a most critical requirement of any business. Every business needs real-time environment. More than business, it is, in fact, consumer's requirement. Customer-centric businesses are doing better than others. Creating a flawless revenue stream without much investment has become easier now. In fact, all services are now data-based services. Every transaction is data-driven. IoT and connected devices are creating new innovative avenues for businesses and consumers. Those businesses not leveraging this technology today will find themselves far behind than others. It is, in fact, all about changing mindsets and moving ahead.
Digital Disruption Is A Big Differentiator
Digital disruption will transform businesses like never before. It all depends on how you innovate to leverage it.