Sep 1 2017 10:58PM GMT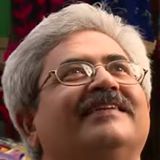 Profile: Jaideep Khanduja
Tags:
I recently had the opportunity to sit-down with DH2i's Director of Business Development, Connor Cox to discuss prevailing trends in the industry around what continues to be a very hot topic – digital business transformation.
There is a lot of talk in the industry about digital business transformation.  What trends are you seeing, what are you hearing from customers? 
CC: The most significant trend we've witnessed in the industry and also had our customer-base attest to is growing management complexity. This is a result of the rapid growth in technology solutions available—and the inevitable heterogeneity of modern IT environments.
Today in our experience, most mid-level to enterprise-sized organizations' IT environments consist of a huge mix of different OS and application versions. Many of our customers we work with are simultaneously maintaining Windows and Linux installations due to various business and application requirements.
What challenges are customers facing in transforming?
CC: The giant conglomerate of technologies any given organization has under management in their IT environment makes any sort of transformation a complex and labor-intensive process. This means customers are forced to commit huge amounts of time and resources to large migration projects for any sort of modernization or transformation they want to take place.
Customers are also frequently faced with artificial limitations on clustering like OS and application versioning-standardization requirements. Working through these barriers often results in sprawling, inefficient environments in which customers aren't able to get efficient utilization out of available IT infrastructure.
So, what's the answer?
CC: The answer here is pretty simple. New Smart Availability technology allows you to bring your disparate technologies into one, unified management framework for Windows and Linux instances or containers. The technology leverages standalone workloads for the most simplistic and flexible management experience. Built-in intelligent automation ensures that all these managed workloads remain compliant with SLAs and business requirements. So not only does this technology simplify overall management and modernization, it also proactively ensures peak performance for your workloads under management.
Can you explain the difference between high availability (HA) and smart availability?  And, why should customers care?
CC: Smart Availability is a much more comprehensive solution than traditional high availability. Not only does it fulfill a larger scope of purposes, but it is totally geared towards holistic optimization of your IT environment. It destroys the paradigm that all high availability solutions are complex to manage, extremely expensive and only good for dealing with unplanned outages.
IT pros need to care about Smart Availability because it provides the means for organizations to achieve nearest-to-zero total downtime—planned and unplanned. The technology is "smart" because built-in, intelligent automation keeps Windows and Linux environments running at peak performance and efficiency through a proactive focus on maintaining best execution venues for all native and containerized workloads.
Smart Availability is so valuable to customers because it intelligently allocates instances and containers across any mix of physical, virtual and cloud hosts in an IT environment to make sure all SLAs and business requirements are met. It also provides unparalleled clustering flexibility by leveraging standalone instances and containers—culminating in easy workload portability from any host, to any host, anywhere, at any time. This high degree of agility and unified management pane for Windows and Linux makes IT modernization extremely easy and unlocks all sorts of other benefits such as cost savings and consolidation.
You just launched DxEnterprise version 17 software. It has been a solution embraced by Microsoft SQL Server and Oracle environments, and now you have added Docker container support.  Can you tell us about the new solution and what you describe as "stateful containers?"
CC: Absolutely, we're very excited about DxEnterprise v17 software and the huge innovations it is bringing to our product capabilities—support for Docker and Linux OS. This product is a multi-platform Smart Availability solution for Windows, Linux, and Docker that helps customers drastically simplify HA while saving money and consolidating their environments.
Stateful containers are any containers that contain an application instance that requires stored data to do its job. Typically state is stored in a database, cache, file, etc. In the scope of DxEnterprise v17, our greatest focus is on stateful, containerized RDBMS applications that make up the backbone for businesses. DxEnterprise Smart Availability technology allows us to manage these stateful, containerized workloads on Windows or Linux and enable easy failover across different OS versions or Linux distributions respectively—all while maintaining data persistence. In addition to data persistence, a huge strength of this technology is the ability to manage these stateful containers alongside non-containerized application instances from a unified management platform.
Anything else you feel IT professionals should know and/or be thinking about?
CC: Just as a general word of encouragement—if management complexity is really making life tough, don't be afraid to look past convention. So many IT pros have been stuck in the same inefficient practices with the same inflexible technology for years, and they never cross the threshold of thinking about a different approach because what they're doing is "How things have always been done."
We are fortunate to be living in an era in IT where tons of new startups are flourishing and bring groundbreaking technology to the market at a rapid pace. So don't be afraid to evaluate new technology, because many of these new vendors are bringing forward technology that can positively impact your work in the IT industry in a huge way. I for one can guarantee you'd be surprised what you might find.