Apr 30 2017 12:34PM GMT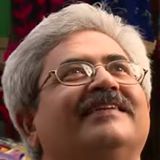 Profile: Jaideep Khanduja
Tags:
I would call Digital Business Technology a mix of IT, Business, and Computer Science. Though earlier businesses were using computers for their business applications. But a lot of factors that have emerged and have become and integral part of the business are the key contributing factors of Digital Technology. The emergence of technologies like Cloud, Mobility, Analytics, etc. have become considerable factors in changing the whole paradigm of business. Earlier, we had a seat or desk concept where everything will happen. Especially the business transactions. Be it physical or on a computer. The person was able to perform only while on the seat. It used to hamper business while the same person responsible for such transactions is on leave or traveling. Such hiccups used to cause a delay in business transactions. The life was cool as there was no concept of analytics, real-time reports, dashboards, mobility, cloud, etc.
But now due to Digital Business Technology, the life has become quite dynamic and productive. Nothing stops the work even if a person is away from his or her desk. The concept of the desktop, laptop, and a fixed desk is not there anymore. A handy mobile device is capable of your all business needs. In fact, everything has become digital. Be it a business application, decision making, business transaction, advertising, marketing, sales, operations, and financial transactions. The virtual world has become a bare minimum necessity in this real world. Now, you can have a video conferencing while on the move. Similarly, you can approve vouchers, purchase orders, and other business documents with the help of workflow apps on your mobile device. The concept of office-less businesses is emerging fast. This is all due to Digital Business Technology. And the world, in fact, has become too small with this.
Digital Technology
Overall, it is clear that no business in today's world can survive without adopting Digital Business Technology. It is all global now.