Jun 1 2016 10:21PM GMT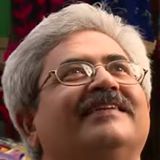 Profile: Jaideep Khanduja
Tags:
Digital Business Plan can act as a strong bond between CEO and CIO provided it is well evaluated, documented and executed engaging all the stakeholders. All good efforts go in vain if any of the above three steps fail or lack seriousness. CIO has to play a major role in the evaluation process being done by the board including CEO. CEO & Directors on board might lack complete knowledge in understanding and evaluation of digital business strategy.
Digital Business Plan brings a paradigm shift
The top management expects CIO to perform as their lead technology strategist and there is nothing wrong in it. But important to understand is if CIO is well equipped to fulfill expectations of the people on board? CIO is not only to be equipped with ample knowledge of the subject but also be able to educate senior management on the trends and industry standards being elevated in the outside world. CIO is supposed to work very close with the top leadership in the organization to build strategic plans that are powerful enough to enable business for future growth in these fast-changing technology environment.
The foremost goal of any enterprise is to grow, sustain, and stay competitive in the market. Most of the businesses are turning to digital as a worldwide trend. Whatever strategies or plans are deployed while turning to digital business it is very important to align internal knowledge bank and external consultants so as to achieve the target well. Since most of the CEOs and directors on board don't carry that expertise in digital business as per Jorge Lopez, Vice President and Senior Analyst, Gartner, they start banking on CIO to lead the show. It becomes CIO's responsibility to create and validate Digital Business Plan for the organization.
As stated by Jorge, a digital business plan will see the light of the day only if it executed well and to achieve that every leader on board has to act on it. CIO has not only to lead but also to ensure the action part. At the same time, CIO must be very clear on the business goals, its alignment with Digital business plan and a stringent process of evaluating it.