Apr 5 2015 4:18PM GMT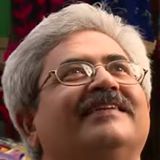 Profile: Jaideep Khanduja
Tags:
If you look at the way the digital wave is penetrating businesses and forcing them to adapt it for various reasons, it seems that in coming few years there will be phenomenal transformations happening on this front. Definitely on the imagination front mixed with the concepts of Big Data, IoT (Internet of Things), IoE (Internet of Everything) and Digital World; there can be many things that can be thought of happening in next years.
Some of them I can foresee happening are listed below:
1. There will be no mechanical locks and keys on any doors – be it your house, vehicle or anywhere else.
2. You will not be required to go to your office place to work. It will be work from anywhere. Office space will only be used for important meetings.
3. There will be no alarms required to wake you up at a particular time in the morning. Your mobile would be knowing all your agendas and if next morning you have a flight at 3 AM it will wake you up accordingly.
4. Your mobile devices will not require charging through wires. It will be all wireless charging.
5. You woul be in real time connect with your near and dear ones along with their geographical locations.
6. Everyone will be connected with the help of digital devices, there will be no phenomenal business travels.
7. There will be no separate devices for printing, scanning and transmission. All will be possible from anywhere, anytime.