Feb 7 2011 10:57AM GMT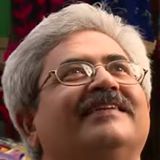 Profile: Jaideep Khanduja
During different stages of project management, training is an important tool that is used to gain best results of the effort put in project. Be it customer requirements, development, quality, deployment or support; training remains integral part of each phase of project management.
Training contents and appropriate tool/ methodology to be adopted for training depends on various factors such as:
1. level of audience,
2. depth of subject,
3. knowledge of speaker,
4. volume of audience,
5. time allocated for holding training session,
6. mix of audience
7. and experience of trainer.
There could be many more factors too as per different trainers around the globe.
Methodology to be adopted for a particular training depends on above factors. Various methodologies commonly used in a structured manner for imparting effective training can be listed as below:
1. Presentation: This is most commonly used training and awareness methodology across globe.
2. Lecture: /lecture and presentation are different in the way of more emphasis on speech and by way of writing on his own by trainer during the training on a black or white board to keep his audience alert and interactive.
3. Group Work: This is something like a workshop where learning is done by way of doing in an actual manner.
4. Case Studies: A very non interactive way of training where material is handed over to the trainees to read and learn from there.
5. Feedback Session: This is not actually a complete training methodology but a post training session to gather feedback regarding the training imparted to trainees.