Apr 2 2009 10:06AM GMT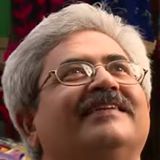 Profile: Jaideep Khanduja
Any activity is never without risk involved in it. Risk could be classified in different categories like – low, medium or high depending on its impact, software's requirements and purpose, software usage, and software user volume. Accordingly the risks are identified or rather perceived. Their impact is measured or assessed, and based in the category in which it falls into – its countermeasures are designed or defined. The right identification of risk is as important as its classification or category.
A classic example could be a bank application being used by all its customers for their account maintenance, for transactions and for various other purposes. The risks involved in this sort of application could be: availability of application to all its users all the time, the speed of the application, the security of transactions, the ease and comfort of usage, the user account vulnerability of hacking and so on.
Some applications required all time availability whereas other demand high performance and high availability at peak time. Say, for example there is a website of a university where the peak usage is only at the time of admission or enrollment, at the time of fee payments, and at the time of release of results. At these times the volume of this site usage will be extremely high. So not only it demands availability of application at critical or peak times but also to be ensured is that it does not crash down due to high volume of use.
So it is very important to identify the right risks, to understand the right impact size, and to derive at a right countermeasure.