Aug 13 2013 9:11PM GMT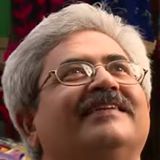 Profile: Jaideep Khanduja
Whenever a new task of development comes to a development team, it encounters various scenarios that we are going to highlight below. The new requirement might be in shape of an add-on to an existing functionality, an altogether new requirement or a revamp of existing functionality. What various scenarios are faced when a requirement comes, are as below:
1. The development team (or a segment of the team) is just finished with its existing task in hand and hence is ready to take up the new task. Bang on! The slowing down train picks up the speed.
2. The development team has a task in hand that is about to finish in a short period. No worries! The new task in next to go. Sounds good.
3. The development team has a long list of tasks in hand already and there is no scope of taking this task as of now. This is a case of over choking.
a. A reshaping of priorities might take place here. The new requirement could come on top of the list
sliding all other requirements in the queue downwards.
b. If reshaping is not possible since all other tasks in hand are equally important and can't be pushed
down, an immediate recruitment could take place to put new team on new task.
c. Recruitment of a team might not be very practical in such circumstances when the task is important,
critical and urgent. In this situation, an outsourcing is the immediate solution.