Jul 26 2015 10:46PM GMT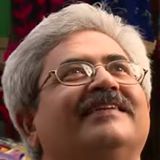 Profile: Jaideep Khanduja
Tags:
A successful product development does not mean its deployment will also go successfully. Similarly a great project deployment team does not ensure a good quality product development. Both are entirely different and need a different attention. That is where the role of Quality Assurance comes into picture. Quality Assurance ensure a complete and universal handling of a project including all important aspects or phases within. Product development is an integral component of project lifecycle. In fact it is the crucial development phase of a project that is completely focused on the development of product. Some projects are limited to product development itself and the product deployment is taken later as a separate project.
Product Quality is handled by the quality control (QC) team. When we talk of software product, it is the testing team that works hand in hand with the development team. The testing results are closely monitored by product manager and quality manager. Test cases, type of testing included, and test reports play a major role in the overall quality of a product.
Project quality is a wider spectrum and it needs a varying attention to handle. It is the QA team on which the onus for project quality lies. Project quality must handle all the phases of a project successfully on the quality front and ensure each phase adheres to the quality standards and guidelines. Relevant reports, regular monitoring and audits play major role in ensuring project quality.