Jun 8 2014 12:28PM GMT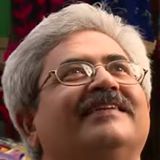 Profile: Jaideep Khanduja
Tags:
A bird also has a capability, capacity and strategy to build a nest for its offspring. Well in advance it starts accumulating right stuff required to build its nest so that the delivery of eggs takes place in a right manner with least amount of risk to the life of newborns. A much earlier built nest has a higher amount of risk of getting damaged by the time the bird is ready to lay down its eggs. So is the case if the nest is half built and the time of delivery of eggs is reached. That is the difference between strategy and right strategy.
To build a right strategy in place a project manager needs to have a clear definition in front of him. What do we mean by definition? Definition is the definition of customer, customer requirements, business, business requirements and the resulting time agreed upon with the customer in terms of during and final deliveries. Once these definitions are clear to a project manager – it becomes easier to formulate a strategy for team size and composition, resources, logistics, individual team's and for that sake each team member's goals, deliverables and risk strategy.
A right strategy will be sustainable and capable to handle risks perceived. A regular review and control mechanism also needs to be in place and has to be considerable part of the strategy formulated. Adherence to strategy is important in terms of attaining goals set otherwise it will have no meaning. After all a kingdom is as good as its king!