Jul 26 2015 1:32AM GMT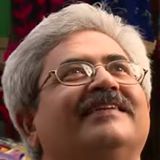 Profile: Jaideep Khanduja
Tags:
Software Testing is under the preview of Quality Control. The quality control team ascertains and ensures the software testing. There are many aspects of software testing and hence is possible to perform automated testing with the help of software testing tools. It is not possible to perform software testing in fully automated manner. There is always the human element that plays a major role in software testing. The overall purpose of software testing is to ensure that the software passes all checkpoints built to ascertain 100% customer acceptance. The software testing involves different variants of testing like smoke testing, stress testing, module testing, integration testing, product testing, functional testing, technical testing and so on. Usually, there is a testing team under a testing head in any project to ensure 100% product compliance as per customer's specifications and product guidelines.
Software Quality Assurance is a wider spectrum that ensures quality aspect in the complete project. An organization working on various kind of projects need to follow different project methodologies. One project methodology will not fit in for any kind of project. It is the role of quality assurance to ascertain a specific project methodology for a specific kind of projects. For each project methodology, the project lifecycle will comprise of different sets of project phase components and hence there might be a substantial variance in the processes and documentation. Quality Assurance team not only assures drafting of right methodology, processes, and documentation/ reports for a project but is also ensures to carry out regular audits for compliance purposes.
In a nutshell, Quality Assurance is an agency that drafts project phase wise adherence guidelines, ensures its compliance and conducts audits to control it. Software Testing or Quality Assurance team ensures to comply with the testing processes, guidelines, and compliance.