Oct 25 2016 11:56PM GMT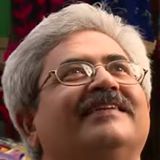 Profile: Jaideep Khanduja
Tags:
We are in conversation with Connor Cox, Director Business Development, DH2i. In the previous and opening post, he talks about his company DH2i, and throws light on DxEnterprise. As we learned, DxEnterprise is a powerful tool. It helps you control your servers and data center cost substantially. In addition to cost savings, it removes complexities. DxEnterprise is container virtualization and management software that decouples new and existing SQL Server instances from the underlying infrastructure to make them portable. It then enables the stacking of these containerized instances. This improves server utilization and reduces the number of OS licenses. In the nutshell, it enhances manageability, reduces complexities, and cuts down operating costs.
We proceed with our discussion with Connor below.
Q: How is DxEnterprise differentiated over competitors, like Docker?
Cox: To be honest, we don't even think we should be grouped in with companies like Docker. Companies like Docker focus on stateless applications with their containers and the main goal is distribution and provisioning—something they have grown extremely proficient at. However, there is very little built-in technology focusing on the management of these containers, especially in terms of high availability. On the contrary, DH2i is much less focused on the container and more so the advanced management framework it enables. We can containerize new and legacy deployments of stateful applications like mission-critical SQL Server.
The closest thing we qualify as a competitor is WSFC in the sense that we both compete as a solution for SQL Server instance-level HA—though our software is much more than just an HA solution. We differentiate DxEnterprise predominantly on the simplistic management that it enables at a low cost. DxEnterprise allows for unlimited cluster size on Standard Edition SQL Server and clusters can be made up of any mix of OS and SQL versions/editions (back to SQL Server 2005 and WS OS 2008R2). They don't have to be like-for-like—a requirement of failover cluster instances.
We will be closing our discussion with Connor from DH2i in the next post.