May 29 2019 10:16PM GMT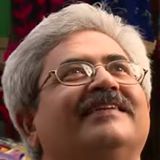 Profile: Jaideep Khanduja
Tags:
The DevOps Handbook:: How to Create World-Class Agility, Reliability, and Security in Technology Organizations by Gene Kim, Jez Humble, et al.
Synopsis from Amazon:
Increase profitability, elevate work culture and exceed productivity goals through DevOps practices.

More than ever, effective management of technology is critical for business competitiveness. For decades, technology leaders have struggled to balance agility, reliability, and security. The consequences of failure have never been greater―whether it's the healthcare.gov debacle, cardholder data breaches, or missing the boat with Big Data in the cloud.

And yet, high performers using DevOps principles, such as Google, Amazon, Facebook, Etsy, and Netflix, are routinely and reliably deploying code into production hundreds, or even thousands, of times per day.

Following in the footsteps of The Phoenix Project, The DevOps Handbook shows leaders how to replicate these incredible outcomes, by showing how to integrate Product Management, Development, QA, IT Operations, and Information Security to elevate your company and win in the marketplace.
Book 2: What is DevOps? by Mike Loukides
Synopsis from Amazon:
Have we entered the age of NoOps infrastructures? Hardly. Old-style system administrators may be disappearing in the face of automation and cloud computing, but operations have become more significant than ever. As this O'Reilly Radar Report explains, we're moving into a more complex arrangement known as "DevOps."

Mike Loukides, O'Reilly's VP of Content Strategy, provides an incisive look into this new world of operations, where IT specialists are becoming part of the development team. In an environment with thousands of servers, these specialists now write the code that maintains the infrastructure. Even applications that run in the cloud have to be resilient and fault tolerant, need to be monitored, and must adjust to huge swings in load. That was underscored by Amazon's EBS outage last year.

From the discussions at O'Reilly's Velocity Conference, it's evident that many operations specialists are quickly adapting to the DevOps reality. But as a whole, the industry has just scratched the surface. This report tells you why.