Jan 28 2009 10:00AM GMT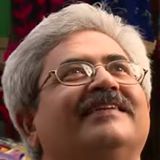 Profile: Jaideep Khanduja
Sync is very important between a developer and a tester. The confidence and ease of the both has to complement each other and ultimately create a bug-free product. The prime goal is same for the whole organization – to deliver the customer what he is expecting – a totally bug free product. Both have to perform well in their respective areas to achieve the common goal.
Small breaks in-between can do wonders during the high work loads. An open platform where each member from development and testing share their current tasks with the status will cover two areas – update each one about others, and keep them synchronized.
Sometimes it is good to be a little casual and the tester can go straight to the developer with a problem and get it resolved even without waiting for a formal meeting for the purpose.