Jun 28 2015 1:51AM GMT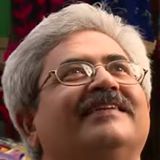 Profile: Jaideep Khanduja
Tags:
Project management must have inbuilt sensors for detection of flaws (or shortfalls) in the system to monitor project progress quality. These sensors have to carry a fast response time and should be active in all kind of environments of the project management ecosystem. The sensors developed should not only be capable of project quality monitoring but also must serve as a solution for enhancing the quality of a project.
The advancement in technology can be leveraged to develop such sensors that measure project progress in a very accurate manner. The mechanism must be system driven and should be free of human intervention for twisting the results in terms of manipulations and drawing of favorable but false results. The sensors must be able to connect every process, resource and stakeholder in a right manner so as to draw out a useful information for making right decisions in right time by the right person in the complete chain. This will enable everyone to take correct actions well in advance before the real crisis happens. Such mechanism will help in a proper sustenance of any kind of complex projects thereby increasing comfort in all zones of a project.
Issues that result from poor project management have been a point of concern for a long time and that is why proper, system based monitoring had become the call of the day.